PHOENIX, Ariz. – James Sutherland wondered what was happening to his once beautiful front lawn. "No matter how much I watered it, it was thin and pale compared to my neighbor's lawn. On top of that I was starting to see these dead patches, so I decided it was time to get my irrigation system checked."
According to Dennis Lee of D&L Sprinkler Repair Service, common lawn problems can occur during the summer in Phoenix, each having a slightly different solution.  So how do you know what to do? Dennis has the following helpful advice for homeowners in the Valley.
"If your lawn looks thin, pale or brown in comparison to other lawns in your neighborhood, you should check your water schedule first; most people don't realize how much water evaporates in the heat of the summer so they have to water a lot more to compensate," Dennis states. He went on to recommend a basic watering schedule of 10 to 15 minutes per day per zone for Bermuda grass with standard pop-up sprinkler heads. Dennis elaborates, "That should be a minimum water schedule; it will vary depending on the type of sprinkler heads you have, how good your coverage is, how much sun exposure the lawn has and how short the grass is mowed."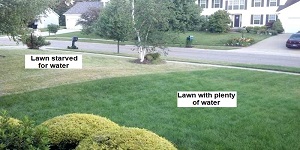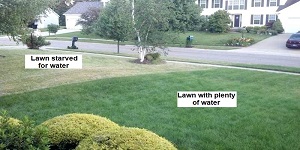 Mowing the grass is an important detail most homeowners don't consider. Dennis went on to say, "It's very important not to cut the grass too short in the summer. Keeping the grass a little longer will help it retain moisture during the long hot day. You'll also save money on your water bill because you won't have to water as much." He said the shorter the grass is, the harder it is to keep it green in the intense summer heat.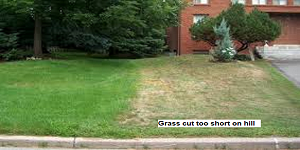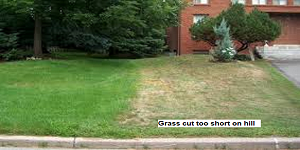 The next piece of advice Dennis has is, "Fertilizing your lawn will thicken the growth and improve the health and color of your lawn; pale or thin grass is usually starved for nutrients." But he cautions, "Water immediately after applying fertilizer, don't let the chemicals sit on your lawn and burn it. Watering will dissolve the chemicals and push the nutrients into the soil."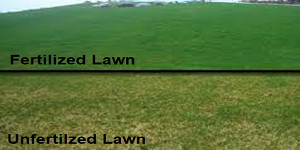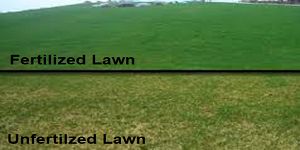 So, what about James Sutherland's dead patches? Dennis explains, "The most common reason for dead spots is improper sprinkler head coverage. Sprinkler coverage should be from head to head without exception with minimal over-spray." He also says that nozzles should be replaced if they're clogged, sprinkler heads should be replaced if they're leaking and valves should be checked if the water pressure is too low.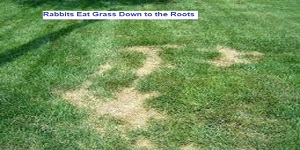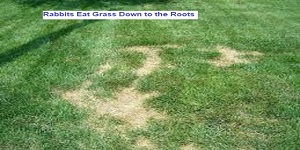 Dennis also mentions, "Other reasons for dead spots may have nothing to do with the irrigation, such as tree shade or rabbit damage." He said rabbits can eat the grass down to the roots and too much shade can kill off Bermuda grass under trees. "Bermuda is a sun-loving grass. If you have dead spots under trees you'll need to find a shade tolerant grass seed to fill in those areas".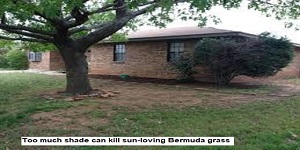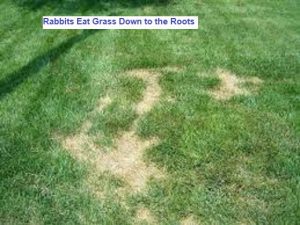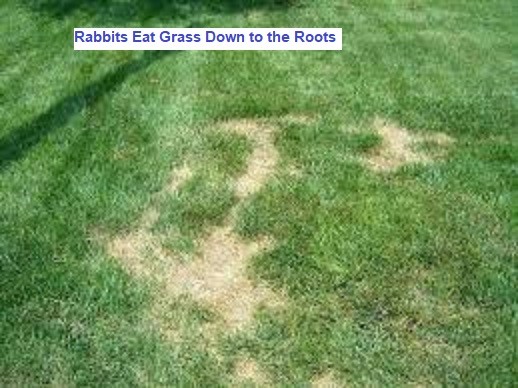 As always, Dennis recommends homeowners regularly inspect their sprinkler systems for leaks and proper coverage. He says a brief weekly inspection of your sprinkler system during the summer can reduce unnecessary water usage, improve the health of your lawn and save you money. He says homeowners can do this themselves, and this will familiarize them with their system and make problems easy to spot when they occur. "And when problems occur that you can't fix yourself, give me a call," Dennis says, "I've been doing this since 1999 so there isn't a problem that I can't fix."
Dennis Lee is the owner/operator of D & L Sprinkler Service here in Phoenix which services customers Valleywide. Call his friendly staff at 602-329-3396 Monday through Saturday or visit them at www.dandlsprinklerservice.com.