Has this happened to you? Your irrigation timer is set to water every other day starting at 6am. You come home from work one day at 3pm and your drip system is running. You think that's odd and you check the timer. The timer is not running the system, yet the drip is clearly running.
You turn the timer on and back off again and the drip system is still running. You don't have any idea how to get it to stop. Then you give us a call.
We frequently have customers call with this problem. And many times, they don't know how to shut their system off until someone can repair it. We, like many companies, are very busy in the summer and it may be a few days before we can send someone out. But homeowners can't let their systems run for that long and some of them don't know what to do. So, here is a simple tutorial to help you shut your system off in the event of an emergency.
There are several scenarios which would require you to shut off the water supply to the irrigation. It's required when: 1) one of your zones/stations won't shut off from the timer (as described above); 2) when you have a leak in the valve box that won't stop when the system stops running; 3) there is a leak in the supply line to the valves; 4) there is a leak coming from the vacuum breaker.
What is a vacuum breaker you ask? It is an important component of irrigation systems. It provides protection against backflow, or back siphoning, of water from the irrigation system to your home's fresh water supply—your drinking water. It is required by building codes for you to have one. It is also serves as the irrigation water supply shut-off.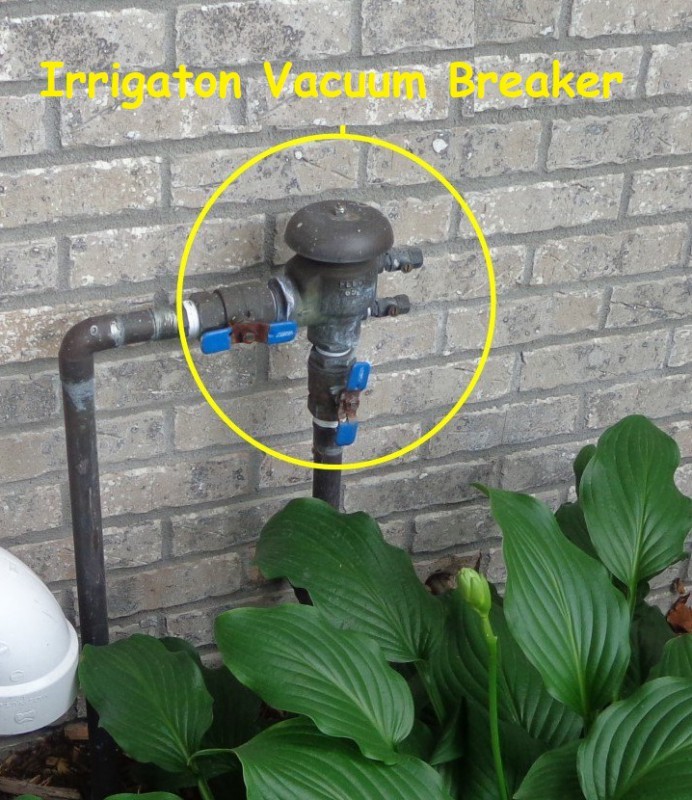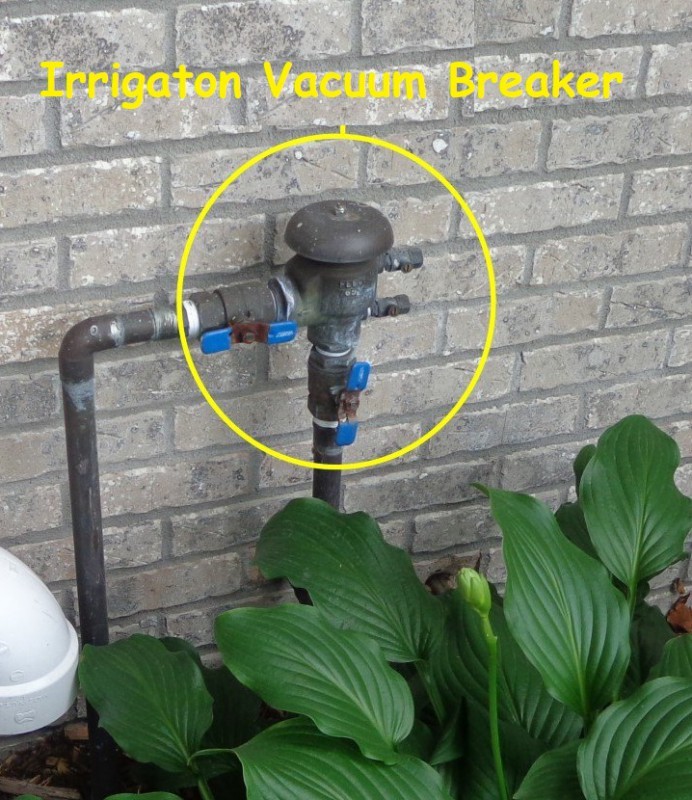 Have you seen this at your home?  This is your vacuum breaker.
In this example, the water is ON. We can tell because there are 2 gate valves located before and after the bell-shaped vacuum breaker (these valves have the blue handles). Both of the handles are running "with" the pipe or parallel to the pipe. This is the "ON" position.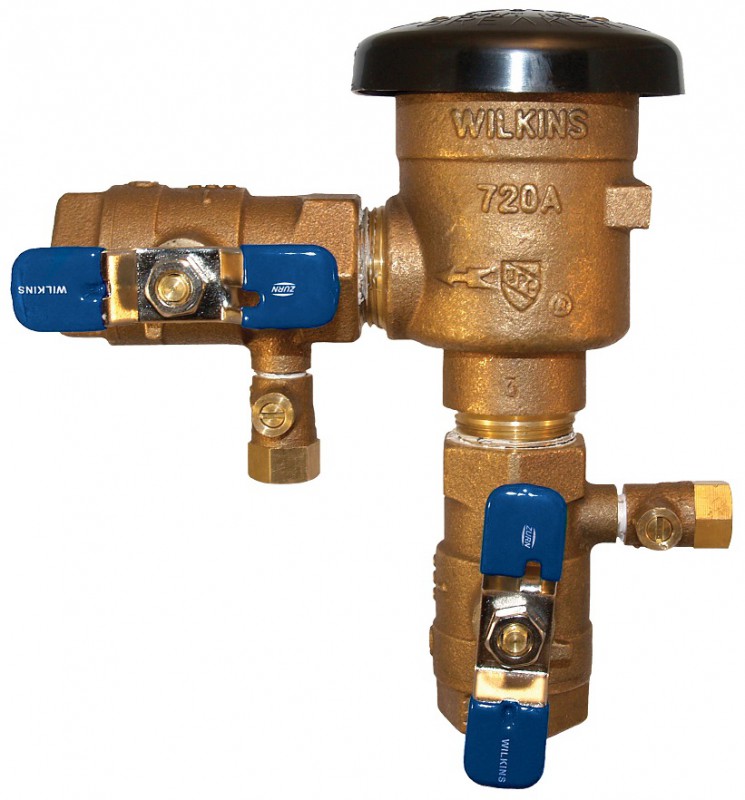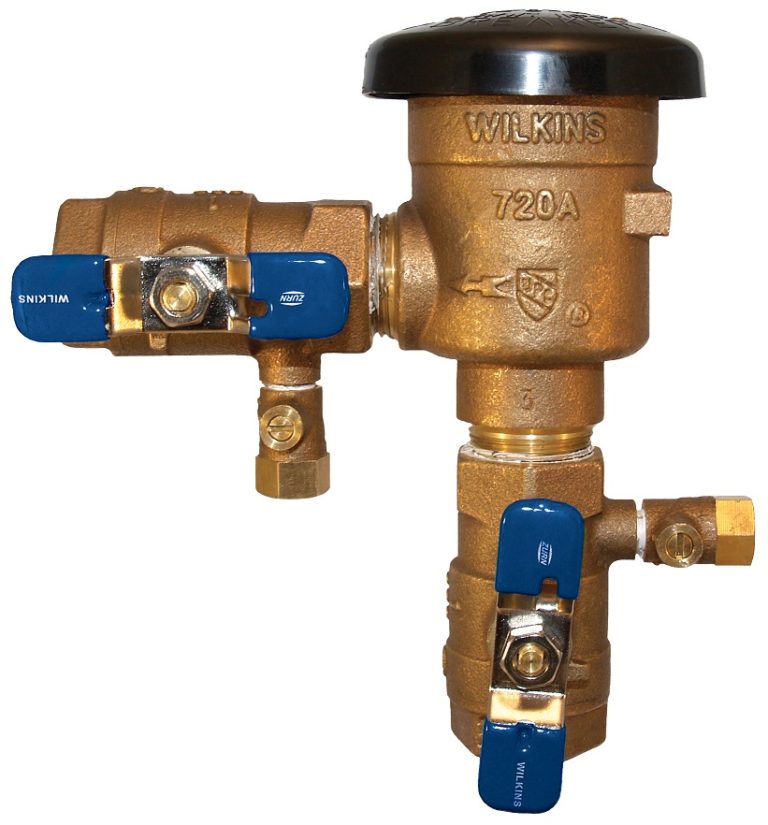 In this example below, the water is OFF. We can tell because the 2 gate valve handles are running "opposite" of the pipe, or perpendicular to the pipe. This is the "OFF" position.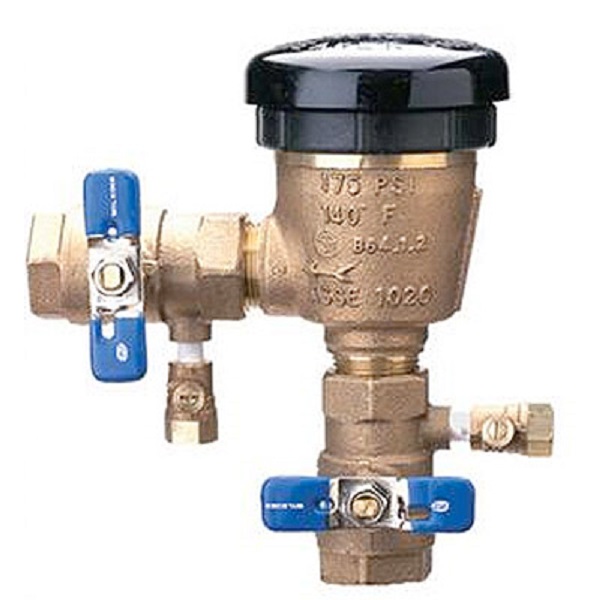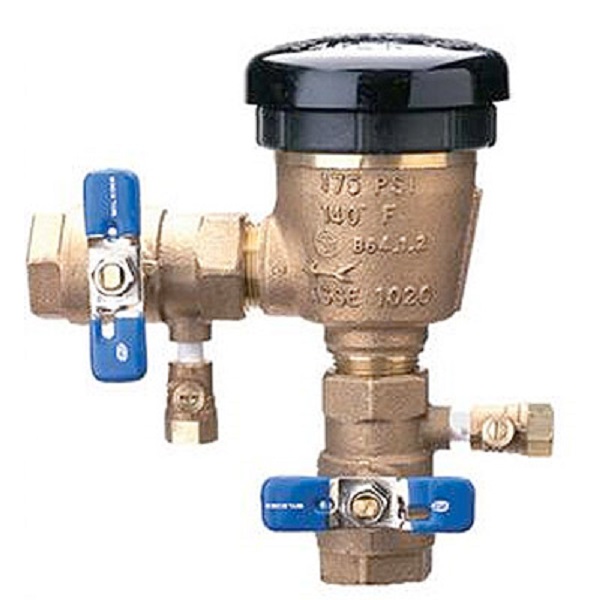 If you're having any one of the 4 problems we've discussed, or if for any reason at all you wish to shut off the water supply to the irrigation, this is the unit you're looking for. You may need a wrench to turn the handles because with age and water mineralization they can be a bit stiff to move. But if you can locate your vacuum breaker and turn one or both of these handles as shown (shut off one or both of these valves), you will be in fine shape until one of our technicians can get out for proper repairs.
We hope this tutorial was helpful!
To get your irrigation system into tip-top shape, make repairs or get advice about your landscaping, give the expert irrigation techs at D&L Sprinkler Service a call at 602-329-3396.
Dennis Lee is the owner/operator of D & L Sprinkler Service here in Phoenix which services customers Valley-wide. His friendly staff is available Monday through Saturday!