Hello gold enthusiasts from Dennis & Lisa! ? It's gold prospecting season once again in southern and south-central Arizona!  Dennis has been preparing all summer for this time of year. He's repaired and/or replaced his gear after last season's use and abuse. He ordered himself a new Coiltek mono search coil for his Minelab detector. He filled his backpack with supplies and ventured out into the desert on Thanksgiving day with a friend of ours. They drove the side-by-side to a spot they scouted out a few weeks earlier. By mid-afternoon, they found 4 little nuggets Dennis calls "dinks". He says their small, but he'll take 'em!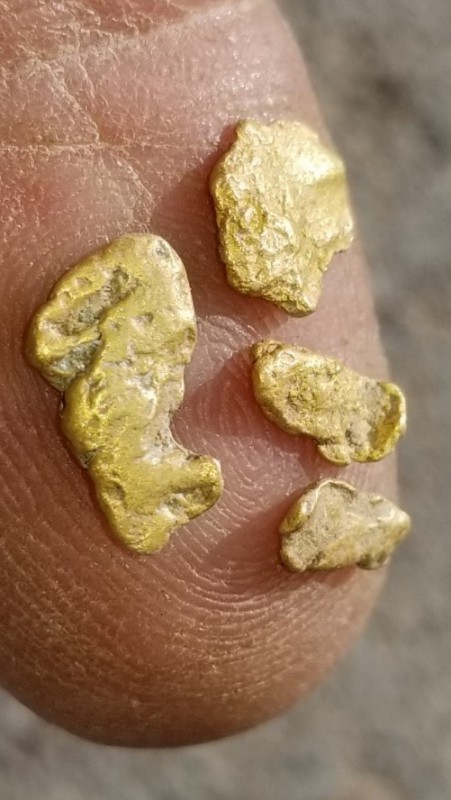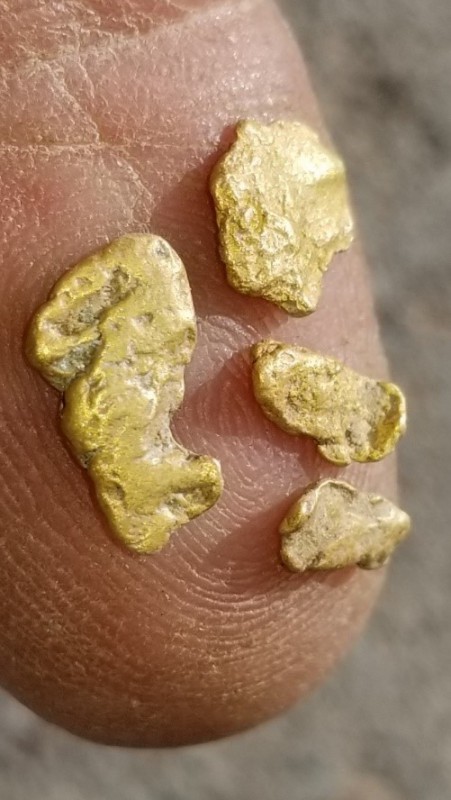 These little nuggets together weigh about 1 ¾ grams. At an estimated price of $50 per gram for Arizona gold, that makes about $90 the boys found that day. When the boys divided up the day's take, Dennis kept the 3 smaller nuggets and our friend kept the bigger one. They've got gold fever now and can't wait to get out there again.
Check out this video from avid Arizona prospector Chris Gholson on finding gold in the central part of the state with his Minelab detector:
https://www.youtube.com/watch?v=u8Cxs07FyJk
And check back with us later for more information about this interesting and challenging hobby!